ASHBED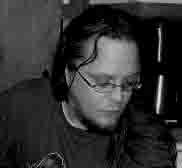 Ashbed is the alter-ego of David Tatlock, an electronic artist from Cape Breton, Nova Scotia. David has been creating smart electronic compositions in his home studio for years. He was a regular contributor to Nightwaves in the early days, and his song "Dead Sky" appeared on the Nightwaves compilation II. His influences include Swans, Skinny Puppy, Scorn, Lull, Throbbing Gristle and many others. He has been creating original songs since 1996.
To hear some of Ashbed's music, check out this link:
Profile of David Abner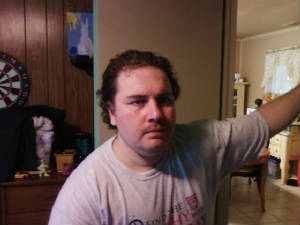 A little while ago I received some MP3s in my Inbox from a guy named David Abner, who hails from North Carolina. His music proved to be very interesting with a dark, industrial sound. Here, in his own words, is David's bio:
"First, I am a lover of many types of music especially electronic stuff. I have been improvising on keyboards since 1987 and have a love of cheap technologies that make sound. I have remained a bedroom composer all these years in obscurity focusing on personal development. I think Yamaha has cool products which I have purchased over time. I have ventured into ambient, techno, industrial, and prog territories and try to experiment with whatever I find challenging".
In Memory of Karlheinz Stockhausen
August 22, 1928-December 5, 2007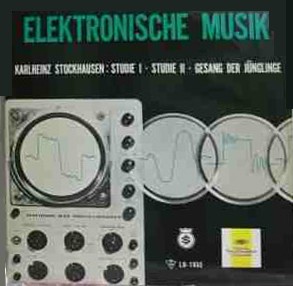 Karlheinz Stockhausen was a German avant-garde composer who was born in 1928 and recently passed away on December 5, 2007. Words often used to describe this artist included "visionary", "brilliant", "innovative" and "controversial". In his childhood he took piano lessons, and would later study music at the Cologne Musikhochcshule. He would gradually begin work at the NWDR Electronic Music Studio in Cologne. Eventually he would give lectures and concerts all over Europe, North America and Asia. In 1971 he was appointed Professor of Composition at the National Conservatory of Music, where he taught until 1977.

Throughout his career, he would create a rather wide reaching body of work, releasing numerous recordings through several music labels worldwide. He was a daring and amazingly prolific composer with many works to his credit. Today many of his recordings can still be found in libraries worldwide, and his influence continues to be vast. Many artists have cited him as an influence, from Paul MacCartney to Sonic Youth to Kraftwerk. Cause of death was said to be sudden heart failure.

Stockhausen will forever remain a revered founding father of modern electronic music.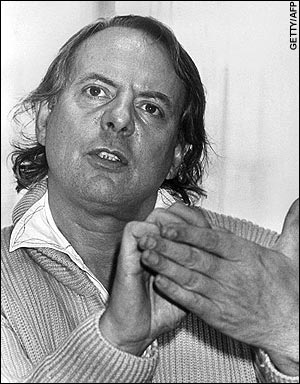 GERSHON KINGSLEY
To say that Gershon Kingsley is a pioneer in electronic music would be a vast understatement. Probably best known as the composer of the classic synth instrumental "Popcorn" (which would become a huge hit for Hot Butter in the 70s, and is often regarded as the very first example of synthpop), Kingsley has also created some incredibly innovative electronic music. Nowadays, his name is often uttered alongside Robert Moog, Wendy Carlos, and Kraftwerk, which only emphasizes how important this man's contribution has been. If you find any of Kingsley's recordings on second-hand vinyl, snatch them up immediately. They are very rare. Even CD editions of his work tend to be "import only", and are usually quite pricey. Click on the picture below to learn more about this very talented man.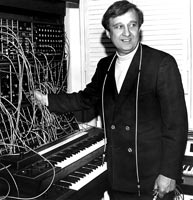 Click here to learn even more about Kingsley
MARSHEAUX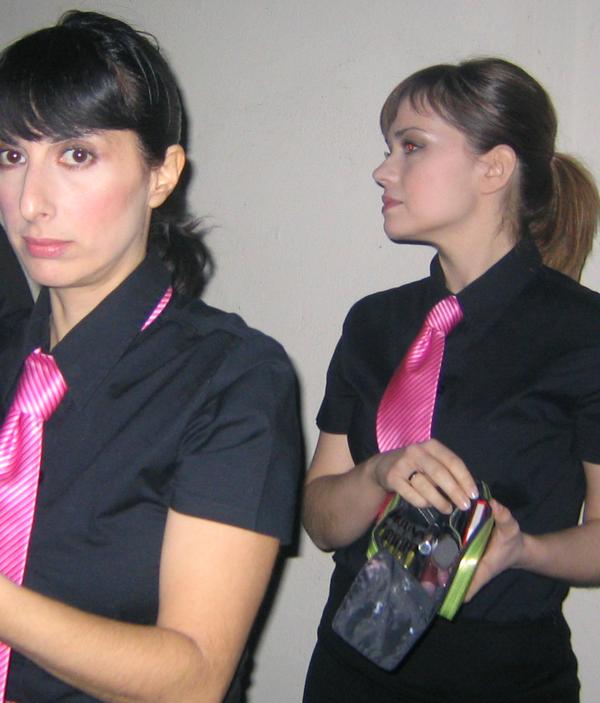 Marsheaux are a great synthpop duo all the way from Greece. The first time I heard their music, I was very impressed by the amount of control they had over their songs, not just in the arrangement of the songs themselves, but also in the production. They make music that sounds like it is straight out of 1981. I recall hearing them do a cover of Depeche Mode's "New Life" that was awesome. Their influences are A Flock of Seagulls, Human League, Yazoo, Soft Cell and Blancmange. Check out this great duo!
Listen to the music of Marsheaux!
TONY CAREY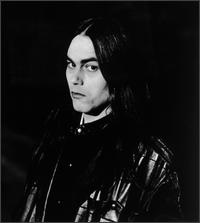 Tony Carey is an American singer/songwriter originally from California. He achieved some success during the 70s in a band called Rainbow, yet later he would go on to pursue a solo career. He eventually found notoriety in his native land with singles such as "The First Day of Summer" and "A Fine, Fine Day" (which still gets play on VH1). Eventually, however, America would turn a blind eye to this exceptional talent, and he would go on to find sizeable success in his new homeland Germany, where he still tours and sells out shows to this day. Tony's songs are consistently well crafted and resonant, and he displays a musicianship that is enormous. His skills remain very much in demand in his adopted European homeland.
Check out this excellent, in-depth interview that Tony did a few years ago.
NERVOUS GENDER
Click the photo below to learn about Nervous Gender, a groundbreaking synthpunk band.